Grab Buckets
We are a prominent firm engaged in providing a wide range of
Clamshell Grab Bucket
Clamshell grab buckets that is widely used for managing limestone, iron scrap, sugarcane, bulk cargos and also for wooden logs and dredging purpose.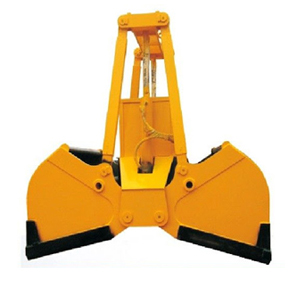 Log Grab Bucket
The log grab you can lift and transport single logs or smaller timber bundles. A strong log grab for customers who need to move tree trunks, logs etc.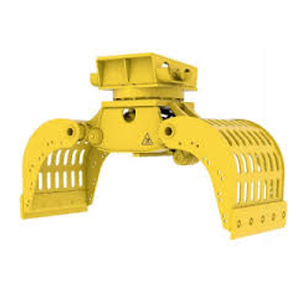 Orange Peel Grab Bucket
orange peel grabs for handling waste, turnings, biomass, cut tyres and domestic & light industrial waste.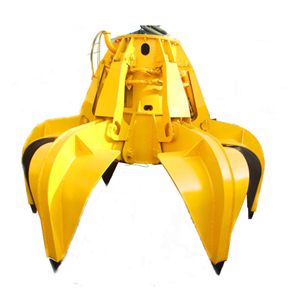 Excavators Grab Bucket
This is specially used to drilling bushing holes, rock bolt holes in the rock mass for the purpose of removing rock at the Mining site, stone pit, tunnel construction site.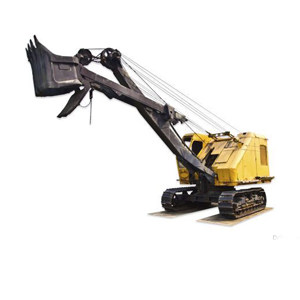 Four Rope Mech. Grab Bucket
It can simply be hooked on to your overhead crane with sufficient lifting capacity and provided height, without any other accessories. It operates as unlocking system for opening the grab is operated by selfoperating hook.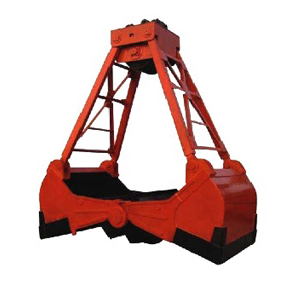 Mill scale Grab Bucket
It can simply be hooked on to your overhead crane with sufficient lifting capacity and provided height, without any other accessories. It operates as unlocking system for opening the grab is operated by self-operating hook.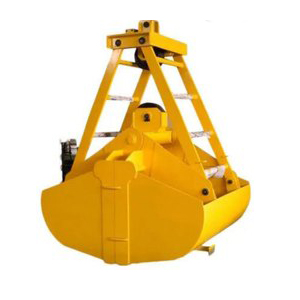 APPLICATION
Scrap handling at steel making industries Coal and bulk material handling Port excavation handling Mill scale handling | Timber handling Well sinking | Iron Ore handling
WORKING SPECIFICATION

Grab Density 0.7 T/M3 to 3.5T/M3


Working system: 380V-415V 50 Hz or 440V 60 Hz


Hydraulic Pressure 130-250 bar


High quality hydraulic cylinder with crome plated


Manufacturing with high quality grade hardox 500

ADVANTAGES OF GRAB BUCKET

Operator can see the scrap being handled by the grab from his seat & hence can drop it conveniently. Handling scrap with electromagnets on furnace platform reduces the life of platform as magnetic flux of electromagnet pulls up the reinforced steel rods inside concrete slab. This does not happen with electrohydraulic grab.


No need of isolation transformer, diodes, electronic components.


Excellent on measures of MTTR (Mean Time to Repair).


Ease for both maintenance as well as operation people.


Lesser dead weight then equivalent capacity of electromagnet on the crane.


Charges almost 4 times the volume of scrap than electromagnet.


Much less power consumption as compared to electromagnet of equivalent capacity.


No damages involved in case of electricity failure which is very problematic in case of magnet. Reduces operations of EOT cranes.


No risk of insulation failure.


No risk of "duty cycle time limit" crosses over.


During non-ferrous metal / SS grade material is not possible with magnet and comfortable with Grab.
Electro-Hydraulic orange Peel Grab
FOR HANDLING CORE SCRAP, PIG-IRON, STONES, SLAG, BALED SCRAP, OA SCRAP, GREEN PELLETS, BLAST FURNACE.
PILED AND BULK MATERIAL DENSITY UP TO 3 t/m3 (± 15%)
ELECTRO-HYDRAULIC ORANGE PEEL GRAB
• Half-open or closed design
• Jaw and tip material:extremely wear-resistant steel (HARDOX 500)
• High jaw force, high compaction factor
• Design and fabrication according standard FEM 1001/98, A8-M8
• Optimized geometry, high filling factor
• Robust structure in hight elastic strength steel
• Axles of bearings:hardened special material
• Full protected hydraulic cylinders.
• VARIABLE FLOW PISTON PUMP (High pressure)
• Maintenance and lubrication free
• FEA calculation. ISO 9001/2008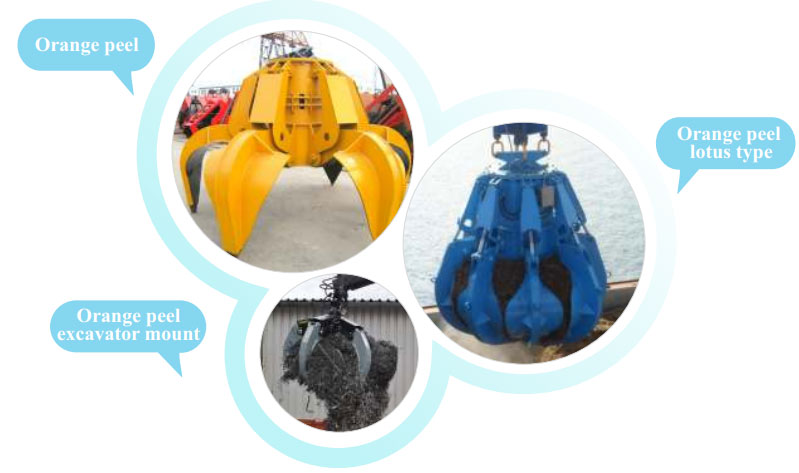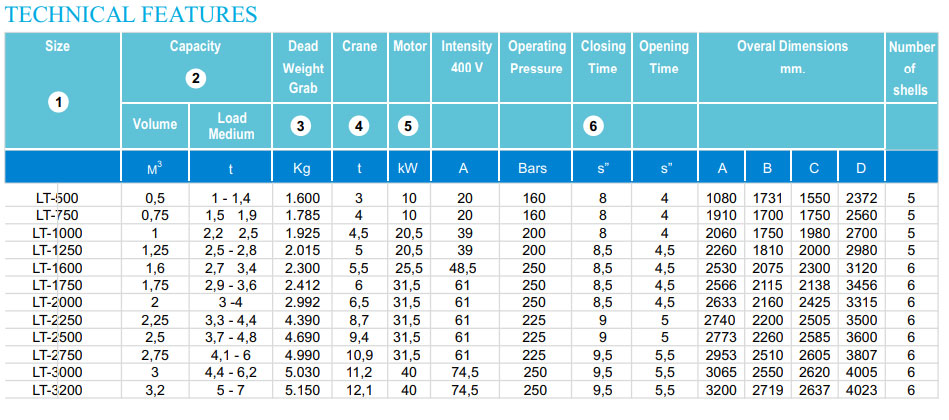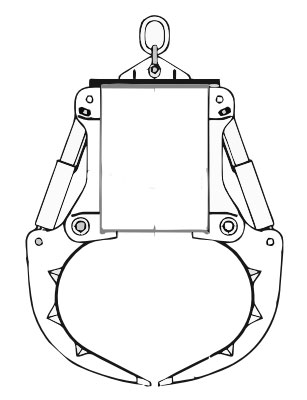 Electrohydraulic Clamshell Grab Bucket
Classification:
• Wire rope mechanical mill scale type
• Single rope clamshell
• Two rope clamshell
• Four rope clamshell
• Electro hydraulic type

The Electro Hydraulic double scoop Clamshell grab is specially designed and developed for charging and discharging bulk materials especially scrap into the furnace or to handle DRI and at the port to handle other bulk material. It is also known as motorized hydraulic clamshell grab. It is to be fitted on cranes with one single drum. We can also supply accessories which need to be mounted on your ships cranes for operationof the grabs if ship cranes are not executed with accessories. Clamshell design with optimal penetration that allows full loading in all the operations thanks to a kinematic design at lifting and penetration mode including wear resistant lips.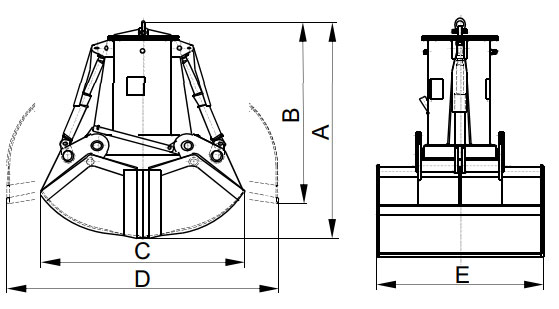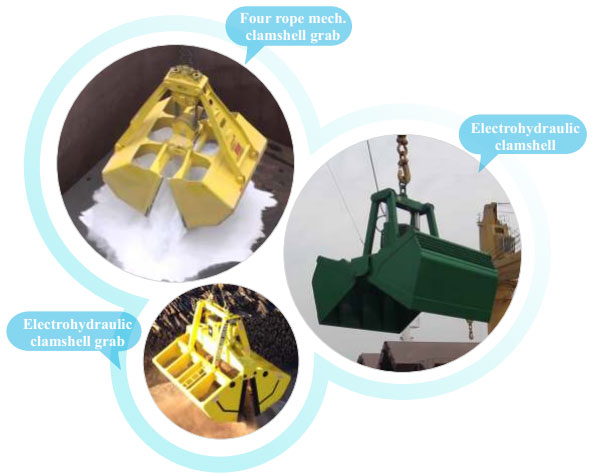 Ladle Transfer Car
Ladle Transfer car is used to improve the operational efficiency of Steel Melt Shop. It improves the efficiency of the steel plant by eliminating the need for a liquid metal handling crane while pouring the metal from the furnace.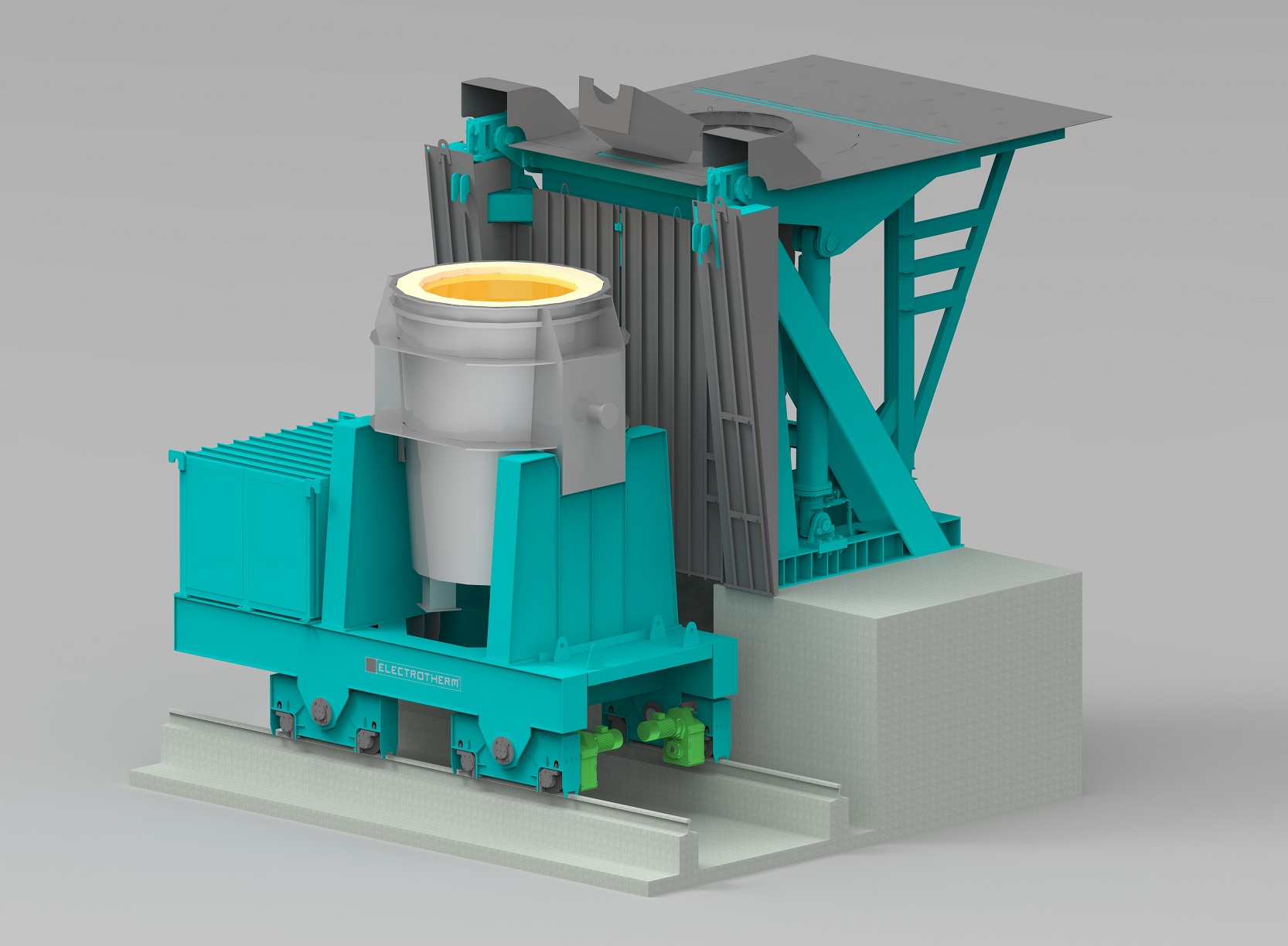 Hydraulic Charger
Hydraulic Charger is the movement, protection, storage and control of materials and products throughout manufacturing, warehousing, distribution, consumption and disposal.